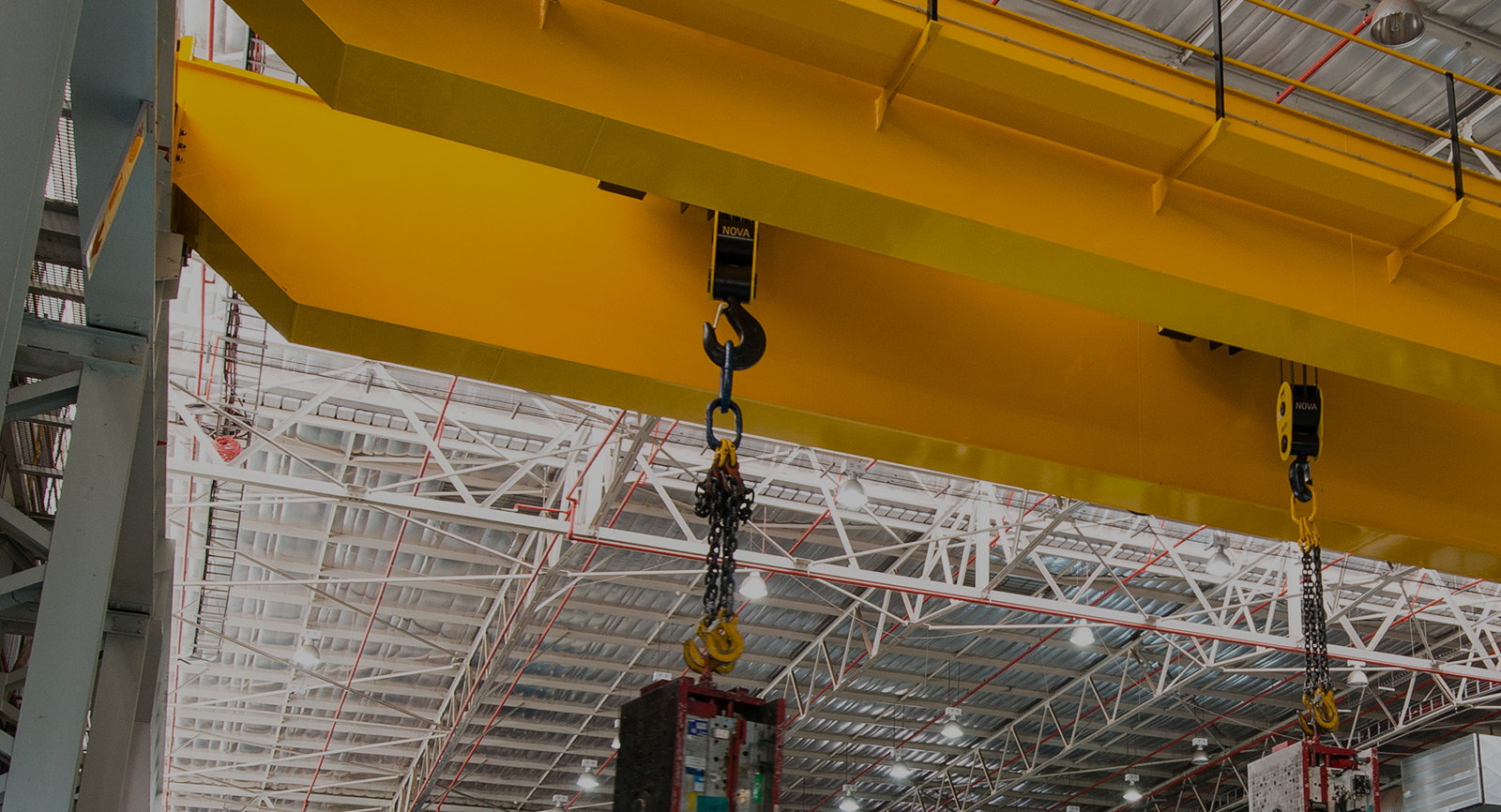 Utilities
Utilizing Our Flexibility.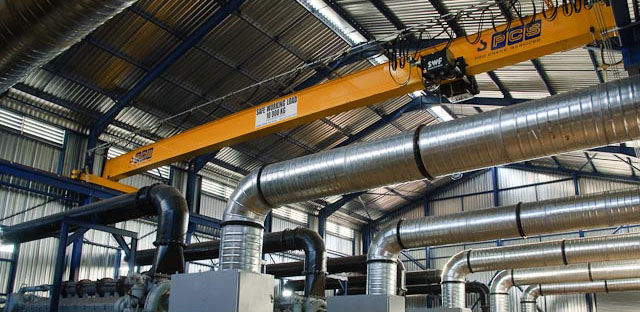 PCS Crane Services offers a variety of lifting equipment in the rapidly changing and complex sectors such as Power, Water and Transport.
By concentrating on particular parts of this energy chain, these purpose built cranes improve performance and operational effectiveness..
Utility cranes are designed for:
Heavy lifting capacities
Weather protection
Accurate and smooth operations
Cost effective power consumption
Utility crane requirements:
Inverter controls
IP 66 and Stainless Steel accessories
Low maintenance
These superb PCS cranes are often highly customized with a range of electronic, electrical and mechanical controls to suit client specific requirements, designed for particular projects.
Steel
Showing our Mettle.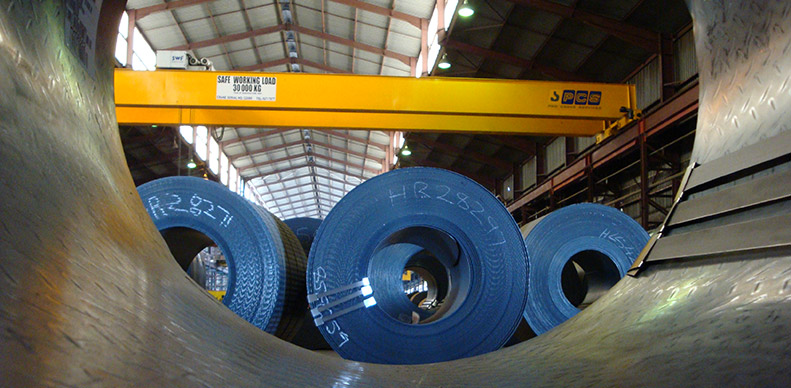 PCS Crane Services provides solutions adapted to our clients' exact requirements.
Our heavy duty steel cranes are built from components manufactured specifically for this arduous and demanding environment.
The steel industry's cranes are designed for:
Extreme temperatures
High travel speeds and Heavy Duty Cycles
Continuous operations.
Steel industry crane requirements:
Coil handling
Dual hoisting
Versatility
PCS Crane Services has developed the technology the industry needs for its most rigorous performance requirements being; automation, frequent operating cycles, high speeds and difficult environments.
We put emphasis on; safety, reliability, easy maintenance, high rate of availability, smooth controls and many other optional features.
Mining
Lifting Mining Operations.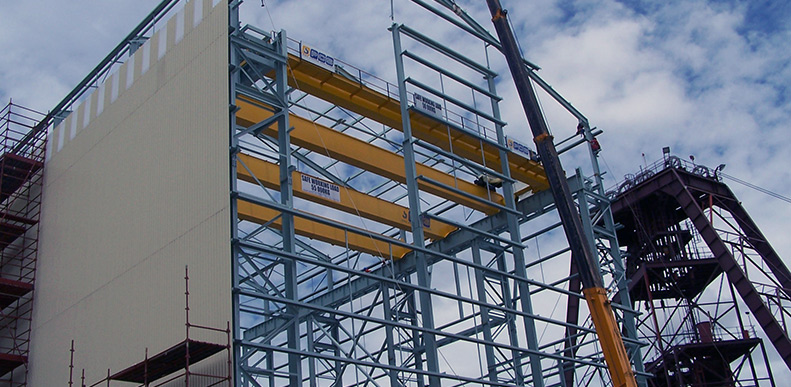 At PCS Crane Services we pride ourselves on supporting the mining industry with advanced crane technology and world class maintenance systems.
The mining industry's equipment maintenance cranes are designed for:
Heavy duty cycles
Highly corrosive operating environments
Abnormal lifting
Mining industry crane requirements:
Heavy duty cycles
Highly corrosive operating environments
Abnormal lifting
PCS Crane Services' design and manufacturing departments are familiar with large cranes, especially in the hostile mining environment. These cranes are developed for servicing heavy duty mining equipment.
With superior performance, safety and space saving designs for loads up to 160t, there is a hoist for every application.
Maintenance
Lifting Repairs and Refurbishments to a New Level.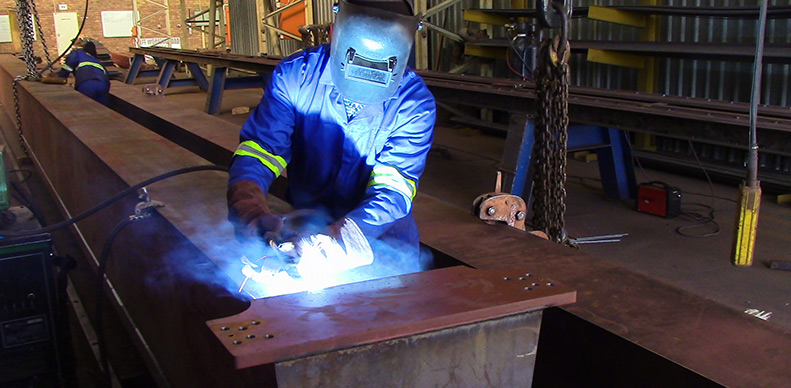 PCS Crane Services offers customized maintenance programmes for your crane operations. This monitors and minimizes equipment failure.
We schedule:
Statutory inspection as per OHS Act
Maintenance work
Load testing
PCS Crane Services manages computer controlled systems to highlight appropriate service intervals for specific equipment and to provide information in the case of a breakdown. We offer convenient planning schedules which allows us to inform our clients when their cranes are due for proactive maintenance.
The database records all proactive and all reactive maintenance on an ongoing basis and is categorized as follows:
Breakdowns
Load testing Servicing
Repairs from service
Various reports can be created from this information and emailed to the client, pinpointing areas where unnecessary spending occurs due to operator error or the unit has reached the end of its economical life cycle allowing for more accurate budgeting.
With superior performance, safety and space saving designs for loads up to 160t, there is a hoist for every application.
Upgrade and modernization
From a small modification such as the installation of a push button remote or joystick remote control, to a complete refurbishment. PCS Crane Services can restore your out dated poor performance crane to that of a crane with all the latest systems thereby providing you with reliability and lower running costs.
Petrochemical
explosion protected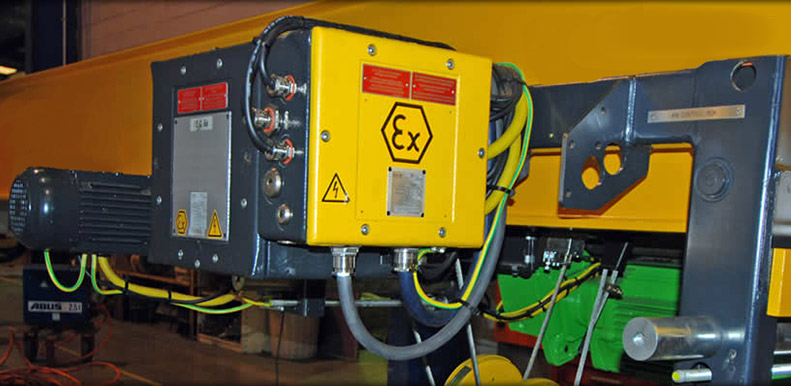 PCS Crane Services is known as a leading manufacturer and distributor of crane products and solutions for cranes used in hazardous environments such as the petrochemical industry.
We contribute to the oil and gas industry by means of:
EX equipment
Environmentally friendly
Engineered solutions
Individual design
PCS Crane Services has vast experience in providing cost-effective, long-term solutions for refineries, oil rigs and chemical plants.
We pride ourselves on making their operations a success
Our products are tested to industry and governmental standards such as ATEX, CE and IEC EX.
PCS Crane Services is known to provide a variety of performance-enhancing solutions in the petrochemical industry that revolves around:
Zone / classified remotes
Explosion and spark proof options in wire rope and chain hoists
Insulated bottom blocks
Offshore and land-based products
Because of the rapid growth of the petrochemical, oil, chemical and energy source industries, we maintain a strict regimen of training on all types of lifting equipment.
We take safety seriously and adhere to the strictest industry requlations