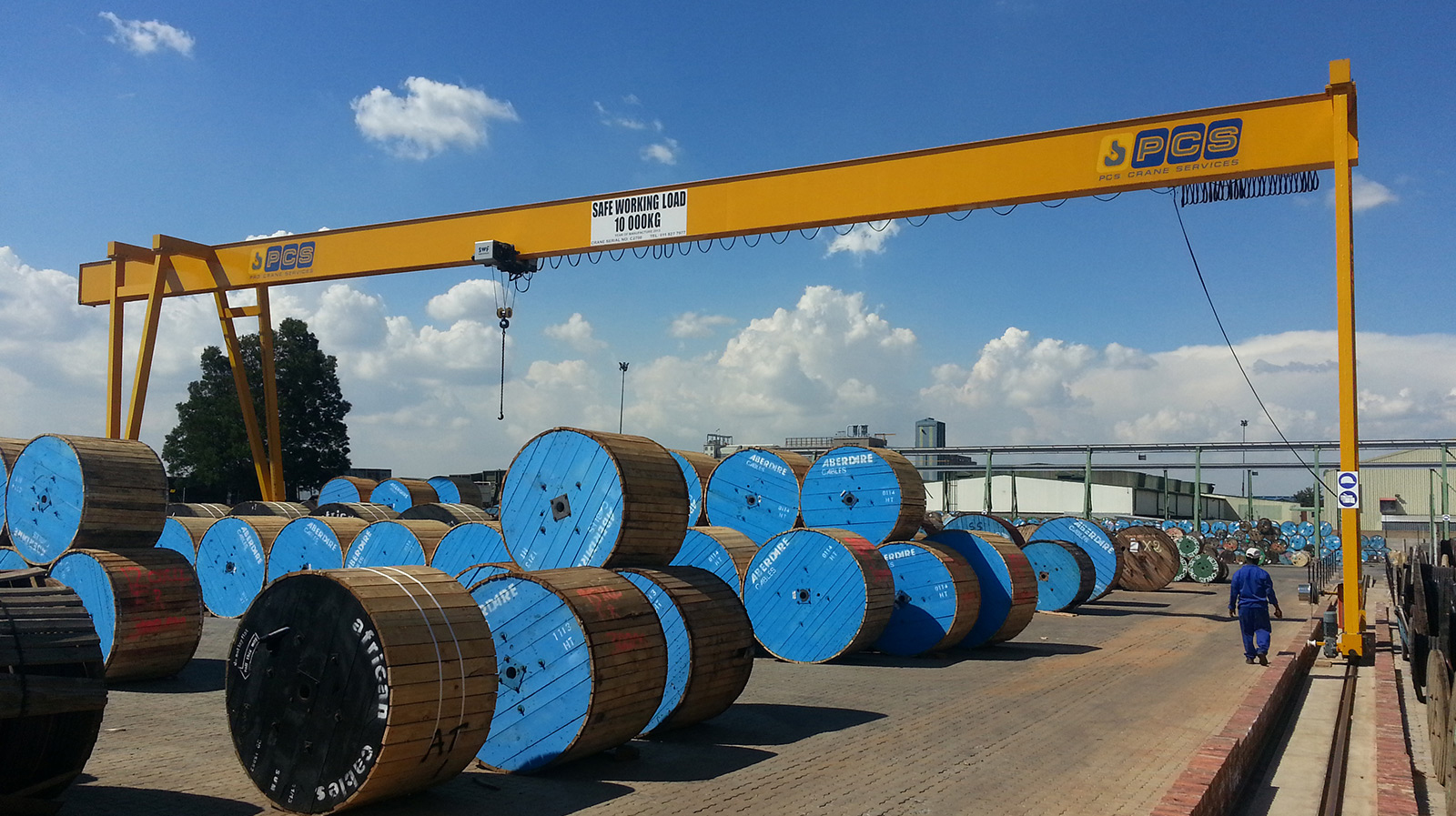 Features: Controlling / monitoring
Hoist Monitor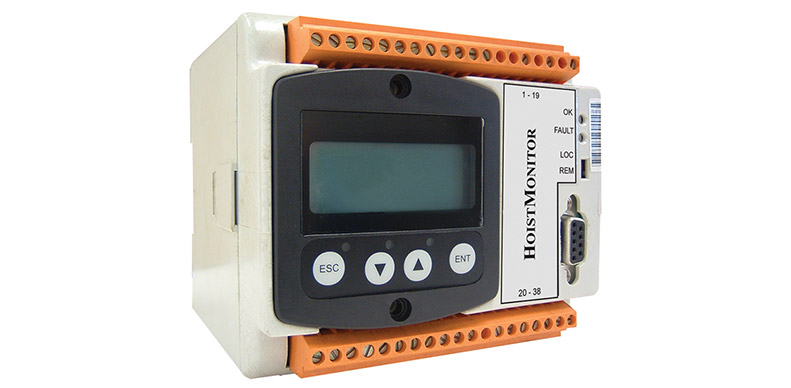 Hoist Monitor records all the crane related data and enables a precise and reliable calculation of the current load on the hook. At the same time, the hoist motor is constantly monitored, thus protecting the entire crane from overloading.

Hoist Monitor protects the mechanisms and the hoist brake thanks to its smooth lifting and stopping of the load. Braking and accelerating is automatic and always at the lower hoist speed, whereby the hoist brake is released.
With a load spectrum recorder, Hoist Monitor permanently calculates the "safe working period" (SWP) which can be read accurately as part of the annual review. Inaccurate and time-consuming calculations are a thing of the past!
Smooth lifting and stopping of the load.
Quick reading of all crane related data on the display.
Easily optimizes the crane profitability.
Overload Protection
Sudden Loading Protection
Contact us for many more available options and features
Radio Control
Radio remote control.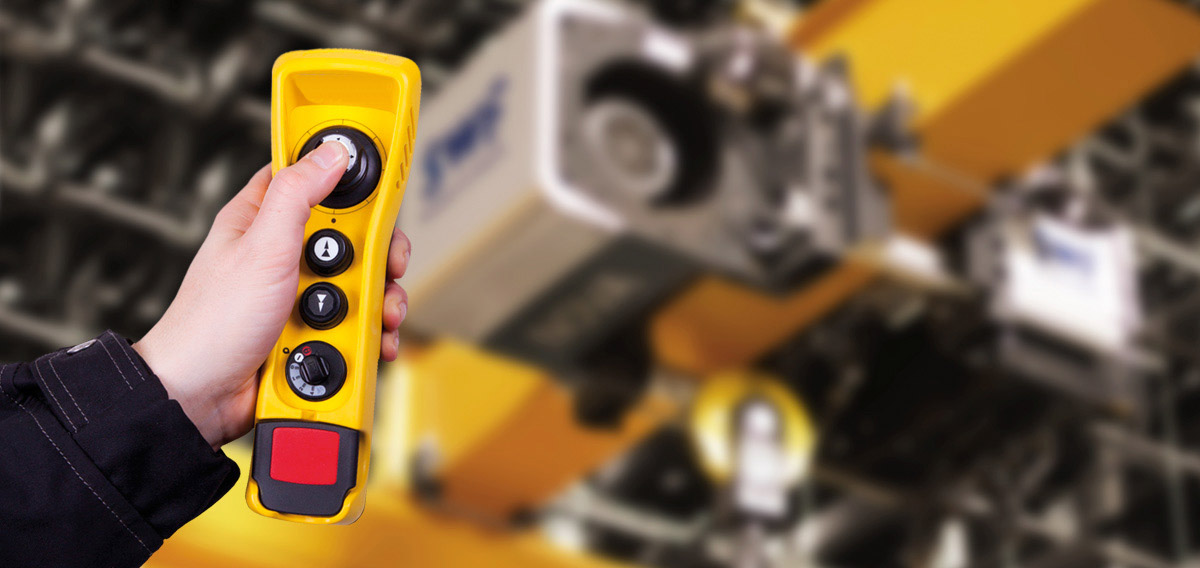 With our Radio remote controllers, we offer the right product for all requirements.
Radio control permits the control of additional functions, such as swiveling hooks. It is also possible for a number of cranes and lifting gear units to be controlled in tandem. Functions like master/ slave operations, mutual crane locking arrangements and electronic load-sway prevention can be provided ex-works.

Our Radio remote control has been specifically developed for efficient crane control without any major additional elements and represents a cost effective solution for the user. Where there are 2 hoists per crane, there is a selector switch integrated into the transmitter.
No awkward control cable.
Fully equipped transmitters with 2-stage push buttons, switches or joysticks.
On switch with horn function.
Belt clip or carrying strap.
Charger with 2 batteries.
Tandem Operation
Simultaneous operation with 2 or more hoists.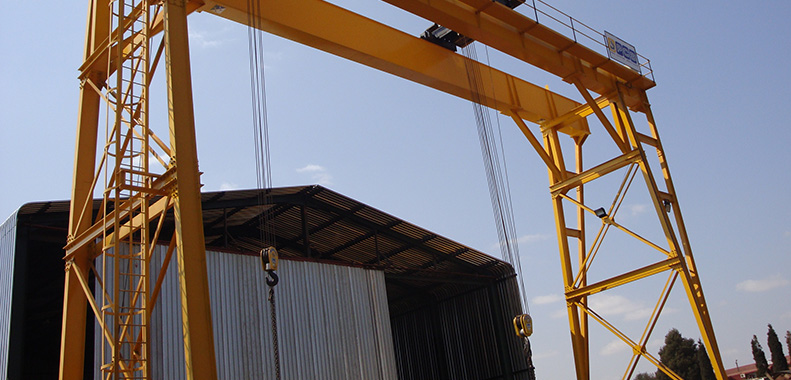 This system is used where loads have to be transported with more than one hoist at the same time and be delivered to an exact spot. Up to 4 hoists can be controlled by the crane operator in tandem operation at the same time.
In this way the hoists start and stop at exactly the same time during the lifting and lowering process.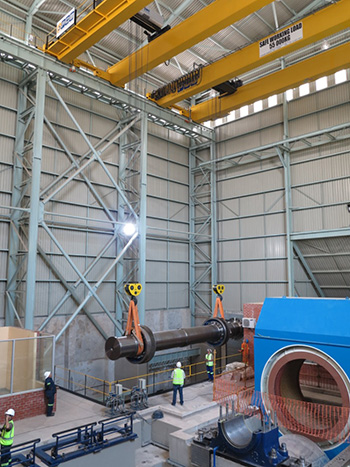 The lifting speed is measured by encoders and is continuously synchronized between all the hoist motors.
The calculated data is exchanged between the hoists via a CANbus linked to the individual frequency inverter. There is no need for a separate regulator unit.
Shared use of 2 cranes
In scenarios where two cranes are in shared use at the same time, it is always possible for dangerous situations to arise as soon as one of the cranes involved unexpectedly slows down or stops. The electronic crane interlocking feature prevents exactly this situation. There is constant radio monitoring and exchanging of all relevant data.
A relay in an additional control panel for each crane ensures that messages that are fed back are processed, and that they handle the communication between the two systems.
Frequency Inverter
Frequency inverter controlling.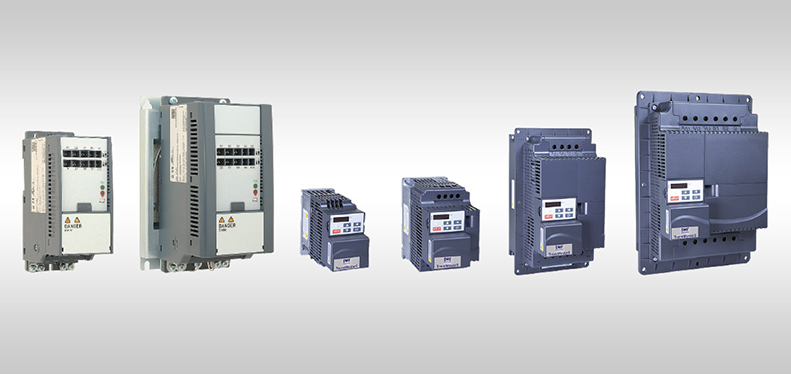 Frequency inverter controllers for cross and long travel eliminate "load sway". The soft starting and braking procedures can be set for any speed and also reduce the wear on many components, such as brakes, gears and wheels.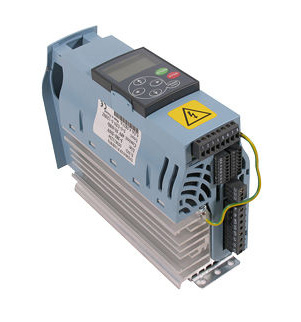 Frequency inverter units are programmed by means of an easy to operate removable display and easily accessible dip switches.
All frequency inverters are fitted with an integrated EMC filter as standard.
Modules have fixed digital inputs with a control voltage of 42-230V at 50 or 60 Hz.
Sway Control
Electronic load-sway protection.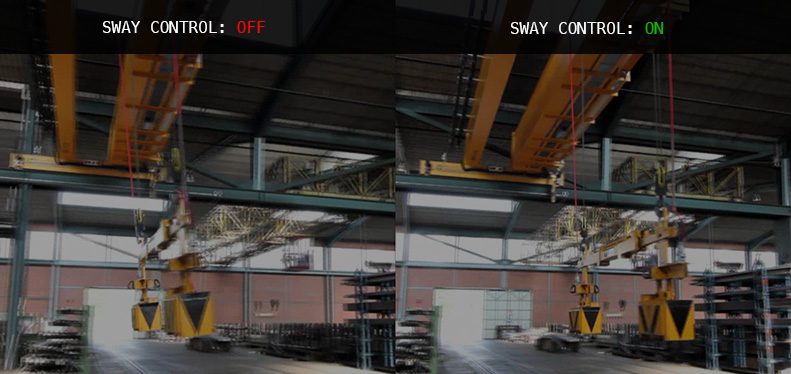 The electronic Sway Control load-sway protection feature prevents harmful load peaks and therefore reduces the stress exerted on both electrical and mechanical components. This cuts the time and money spent on maintenance.
The crane is easy to control and allows the load to be placed in just the right position. The crane operator can focus his concentration entirely on the load and does not have to take into consideration the cross and long travelling movement. This represents a considerable saving in time and enhances the safety of the operation in progress.
Sway Control monitors all movement as well as the lifting height (sway length), speed of travel and the load carried.
The system uses these values to regulate acceleration and braking curves correspondingly, thus preventing sway on the load suspended.
Frequency inverter for cross and long travel.
NovaMaster hoist monitoring unit.
Geared limit switch with encoder for automatic detection of current lifting height.
Central data processing unit for the individual values measured and for controlling cross and long travel via the frequency inverter.
Control light for displaying whether the system is switched on or off.
We take safety seriously and adhere to the strictest industry requlations