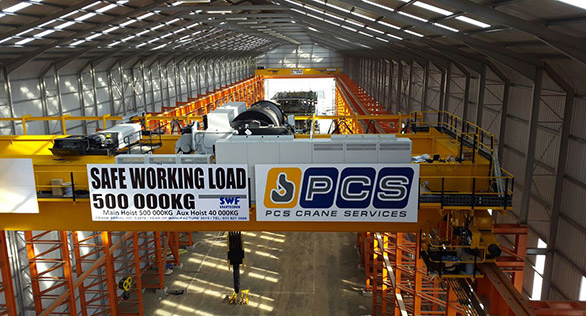 Heavy Duty Cranes
New hook block design with tilted sheaves for reduced rope wear.
Accessible central lubrication system.
Hoist condition monitoring system NovaMaster as overload protection with strain gauge load measuring.
Hoisting frequency inverter with closed loop, hoisting motor with encoder, frequency inverter controller travelling machineries.
State of the art electrics.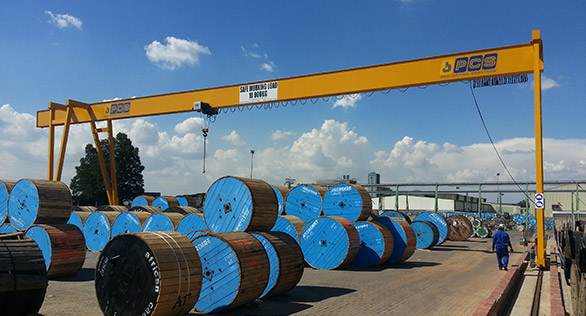 Gantry Cranes
Gantry cranes utilize a torsion box girder and legs on either side to form a travelling bridge that is mainly used outdoors for loading and offloading in storage yards or similar areas.
Floor rails eliminate the need for runway structures and allow easy and free access around the crane area.
Working outside the rail area is made possible with cantilevers on either one or both sides of the legs.
Single and double girder configurations are available from light to heavy loads.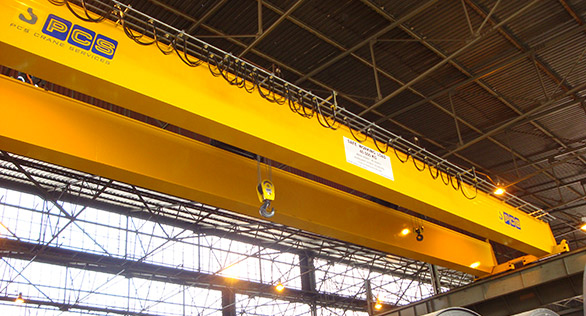 Double Girder Cranes
Various configurations available from light loads and short spans to heavy loads and long spans.
Low, medium and high box girder connections to suit both standard and more restricted installations.
Endless optional extras available such as walkways, service platforms, crane lights, alarms, radio remotes and many more.
Compact hoist design to allow extremely good hook height.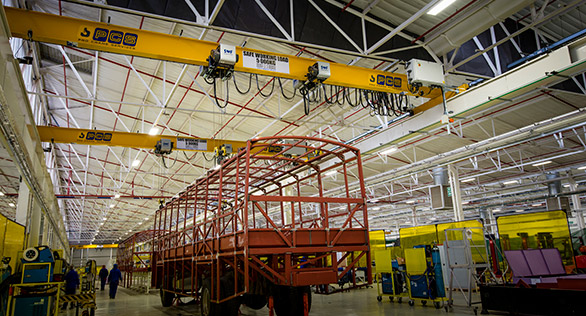 Single Girder Cranes
Efficient and cost effective for light to medium loads for spans up to 30m.
Well planned standard component basis, depending on the usage with electric chain hoist or electric wire rope hoist.
Minimum lateral hook movements and low load swing with the use of frequency inverters.
Modular crane kits assembled to your specification.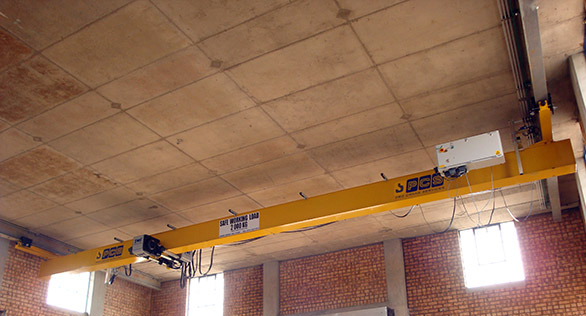 Under Running Cranes
Ideal for low head rooms and confined spaces.
Specially designed end carriages to maximise mobility and hook approaches.
For lighter loads up to 10t.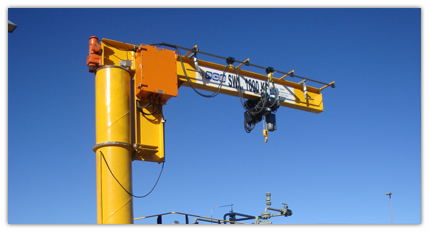 Jib Cranes
CRANES Efficient and Versatile solution for a variety of requirements
Loads up to 10 000 kg.
Free standing jib cranes with 180°, 270° and 360°slewing options.
Wall mounted jib cranes with 180° slewing range.
Slewing beam as IPE Profile or Profile Master light crane profile.
Suitable for electric chain hoist or manual hand chain blocks.
Electric wire rope hoist on request.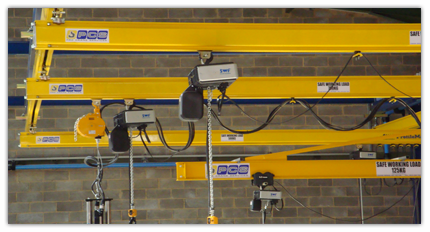 Light Cranes Systems
Our light crane systems (Profile Master and Lightster) are available with 3 different profile types to cater for different load weights and suspension distances.
Ideal for production lines and single and multiple crane systems running from a common runway.
The system can be mounted on free standing upright columns or from roof trusses to suit almost any type of room or ceiling design.
For Load capacities up to 2t.